Events
Levels of Kink – Friday, February 10th, 2023
Pricing:
7pm – 9pm $10 lockers plus membership. ($22 w/ one night membership)
After 9pm Regular Club Pittsburgh prices. $21 lockers plus membership. ($33 w/ one night membership)
Click here for more pricing details and room rates.
Location:
Club Pittsburgh
1139 Penn Ave, Pittsburgh · (412) 471-6790
Schedule of events:
10:00pm MC Welcome Speech
BurghBateBuds (5th floor TV room)
9:00pm Electro toy demo
10:00pm Jack off toys demo
11:00pm Edging demo
12:15pm Milking machine demo
Membership giveaway and separate giveaways for a toy goody bag
Steel City Chastity (4th floor lobby)
8:000pm – 12:00am Info Table
Chastity Box cage showcase
Cage measuring guides
Iron City Bondage (4th floor Gym)
8:30 – rope bondage
9:30 – vacbed / vacuum bondage
10:30 – suspension bondage
Games and prizes.
Steel City Pups / Pittsburg Paws and Claws
Info Table (2nd floor)
9:00pm – 2am Open Mosh / Romp space
9:30pm – Intro to pup play class
10:15pm – Slime Demo (5th floor shower)
11:45pm – Slime Demo (5th floor shower)
Info Table (2nd floor)
Free Bear hugs
Bear Dungeon Monitors Station
Games and prizes (Levels of Kink bingo 2nd floor)
Three Rivers Leather Club (2nd floor room 201) 
9:45pm Electro Demo
10:45 Flogging Demo
Steel City Fist Club (2nd floor)
10:15pm FF Showcase – live fisting set to music (Early Show)
Intro to FF – fisting mechanics ad hoc q&a
12:45am FF Showcase – live fisting set to music (Late Show)
*Event schedule and demos subject to change and corrections depending on volunteer availability.
Vendor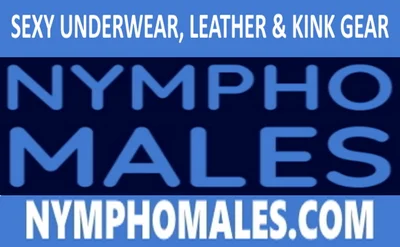 Event Rules
Levels of Kink is a party that is unique and unlike other parties that you may have attended before. The goals of this event are to create a safe place for people of all genders and sexual preferences to explore the world of kink. To make this fantasy of exploration come to life, some rules of etiquette must be followed and agreed upon…
Only Safe play is allowed. Please discuss potential physical and STD risks with partners before engaging in activities. You may see activities where participants seem like they are in pain or peril. This is all controlled, however, with a simple protocol of limits, and safe signals. Please ask a facilitator if you have questions about a scene.
Consensual play only!! Before participating in a demonstration, establish your limits with the facilitator or fellow participant(s). Establish and enforce limits. "Do you or don't you want to be touched by people while you are tied up? And if so, How?" Decide on a safe word for the scene. Often times people use the word Red for Stop, Yellow for slow down and Green for keep going! But simple communication works as well. Clear communication is the key to consent! During a scene if at any time you are not comfortable, let the facilitator know immediately, and adjustments will be made accordingly.
Do not interrupt a scene. If someone is in the middle of the demo, you must ask the facilitator of the demonstration permission to touch or join in the play. Please refrain from talking on the side while a narrated demo is taking place so others can hear.
No Kink Shaming. There are millions of ways to express yourself and enjoy yourself. One person's fetish may be a turn off to someone else. Respect all at the event and realize that everyone is here to have a good time in an environment of open mindedness and free from judgment. (If kink shaming is your kink, that is fine, but find a consenting partner to do it on, otherwise you are violating people's consent – see rule # 3)
No Bullying or Bigotry. There is zero tolerance for any bigotry, racism, transphobia, body shaming, etc. This applies to clothing and gear as well.
Photos and Video Prohibited!! People here are just like everyone else. They have bosses, co-workers, families and friends, goals and futures. Not all of them are open about their interest in kink. Cameras and phones will be confiscated immediately if pics are taken.
Drugs are not permitted. Visibly intoxicated people are not allowed to participate in any of the various demonstrations, and may be asked to leave. All illegal drugs are strictly prohibited.
If you have any health issues, let the facilitator know before engaging in a scene.
Some advanced kinks, though they are great kinks, are prohibited at this event due to facility limitations. Blood play, scat, vomit, neck hanging, fire play, body modifications etc. Secondly certain kinks are allowed in certain areas. Please note the rules of the individual floor or room or ask a facilitator if the kinks are allowed. For instance, only some areas are designated for piss play, and only some areas for penetrative activities, etc.
If you have any questions about anything, feel free to ask a dungeon monitor or facilitator.
Finally… relax, explore, and experience!
Past Events
Hearts and Kinks – Friday, February 10th, 2022