Events
FistBump Play Party 2023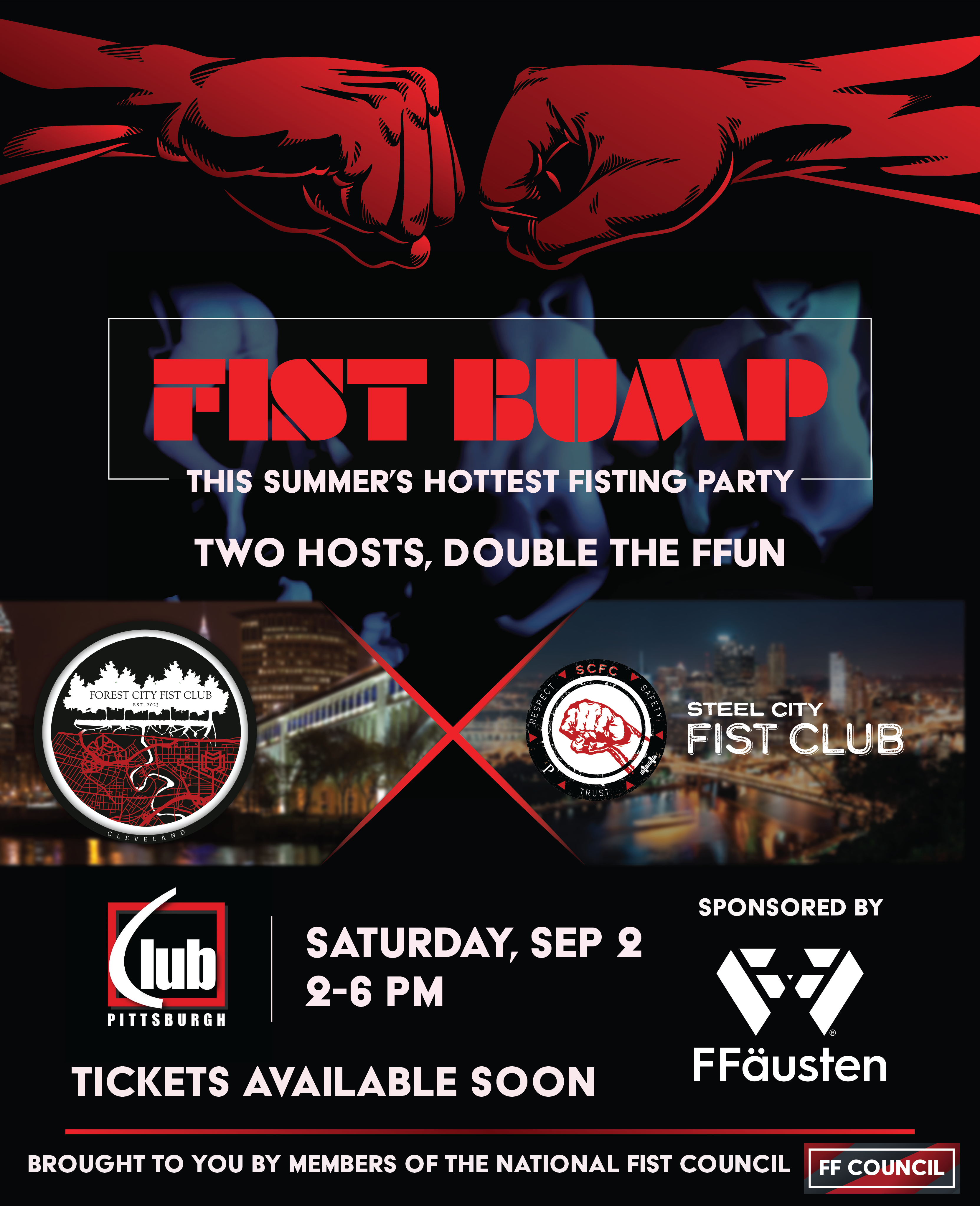 Please join us for FFist Bump PGH on Saturday September 2nd, 2023 Labor day weekend 2pm-6pm at ClubPittsburgh. $20 includes admission and a locker. Special thanks to our sponsor FFäusten. For more info DM @InGoodHands69 on twitter or check out Sofftpaw's post.
If you plan on attending please fill out the anonymous google form here.
Pricing: $20
Includes admissions and locker
Special Thanks to Our Sponsor FFäusten!

Location:
Club Pittsburgh
1139 Penn Ave, Pittsburgh · (412) 471-6790
Past Events
Levels of Kink – Friday, February 10th, 2023
Hearts and Kinks – Friday, February 10th, 2022